Bring your talents and passion to work for an organization regularly ranked among the 100 Best Nonprofits to Work for in Oregon! We are looking for people who want to connect with the community and help cats find loving new homes.
Our people matter, and we know that our team impacts the success of our programs. That's part of why we offer competitive wages, plus a welcoming, supportive workplace culture!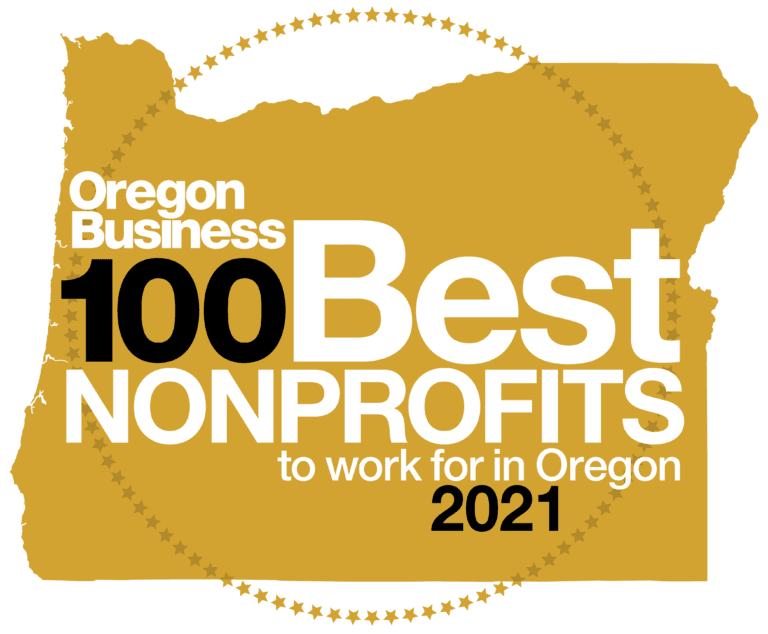 Thanks for your interest in a career at Cat Adoption Team! At this time, we are not currently hiring for any positions. When we have openings at our shelter/hospital or Thrift Store, they are posted here. Please check back again.
Interested in volunteer opportunities? Please click the button below to learn more.
Why work at Cat Adoption Team?
At CAT, we care about cats and people, and we invest in creating a workplace that is positive, welcoming, and rewarding. After all, it's people who do the work of saving cats (we haven't seen any kittens doing much work around here!).
We value your time and efforts, so competitive compensation that reflects the qualifications and responsibilities of our team members is part of the standard package here. But we also know that building and supporting a strong team is about more than money.
Making CAT the best workplace it can be is one of our top priorities. We have a strong focus on workplace culture and are always seeking and implementing ways to better support, develop, and recognize our team members. We promote a healthy work-life balance, encourage boundary-setting and respect, and foster a culture of compassion and empathy.
You can read our Workplace Culture Agreement to see more about the commitments we make to each other here at CAT.
Benefits
CAT is committed to creating a healthy, happy workplace. Besides loads of free kitty cuddles, we offer all employees valuable benefits like continuing education opportunities, paid time off (including your birthday!), special discounts for pet food and supplies, and more!
Diversity, Equity & Inclusion at CAT
Of course Cat Adoption Team is focused on cats, but we also have a deep respect and appreciation for people. We're committed to building more diversity, equity, and inclusion (DEI) into our workplace culture — and every aspect of our work!
I love being able to make a tangible difference in the lives of pets and people every day. It's so rewarding!
Be part of a pawsome team!
Everyone at CAT loves cats, but our staff and volunteers have a wide array of other interests and talents. Like cats, each of us has our own unique personalities — and that's what makes our team so amazing!
Use the buttons below to meet some of our team members.
Cat Adoption Team is an equal opportunity organization that does not discriminate on the basis of race, religion, color, sex, marital status, familial status, national origin, age, mental or physical disability, sexual orientation, or gender identity.