Cat Adoption Team is a private, nonprofit organization that relies on individual donations, grants, and our own fundraising to operate. Adoption fees help offset some of the costs associated with providing for the cats and kittens in our care—this includes housing, food/litter, medical care, enrichment, behavior modification, and more.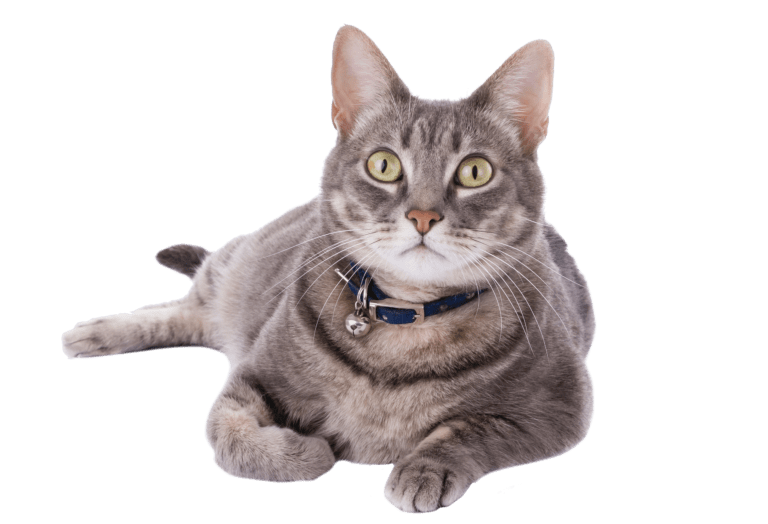 How much does it cost to adopt?
CAT uses variable adoption pricing. The adoption fee for each cat is dependent on many factors including age, behavior, medical needs, and demand.
Adoption fees range from $110 to $225 for cats (1-7 years old)
The adoption fee is $225 for kittens (2-11 months old)
Adoption fees are waived for cats age 8 years and older, thanks to the Aleece Runge Fund for Senior Cats
Check out everything that's included in your adoption fee — a $700 value!
The adoption fee for each cat is included in their pet bio. You can view the adoption fee for a specific cat by clicking on their photo on our website.
Included in the Adoption Fee
Spay or neuter surgery with post-op pain medication
Medical examination and FeLV test
Age-appropriate vaccinations
Flea treatment and deworming
Microchip and registration fee
Any additional treatment needed while in our care

Post-adoption medical exam fee from a participating veterinary clinic
Sample bag of Purina Pro Plan food (while supplies last)
Cat/Kitten Care Handbook and post-adoption support
The average retail price for these medical services and supplies would cost you close to $700 — but it's ALL included with your adoption from CAT!
Yes! We offer three regular adoption discounts:
$20 off your total adoption fee when you adopt two individual cats/kittens at the same time (not bonded)
$50 off your total adoption fee when you adopt a bonded pair
20% off the total adoption fee for adopters age 62 & up — can be applied to any adult cat (over 12 months)
CAT participates in various adoption promotions throughout the year. Adoption fees may be reduced during these events. Visit our event calendar to see upcoming events and details.
Please note: Discounts cannot be combined and are not available for use with other offers or coupons
Although we believe that all cats are equally wonderful and deserving, we also know that some cats will be adopted more quickly than others. We tend to assign higher adoption fees for kittens and purebred cats. Having a variable fee allows these cats who are adopted quickly to provide a financial legacy to cats with special needs and/or who may remain at the shelter longer.
Because there is no time limit on how long an animal can stay in our adoption program, assigning higher fees to those cats who have a higher chance of getting adopted quickly also allows us to reduce the adoption fees for those animals who might spend more time in the shelter.
Regardless of where our adoption fees are set, they cover only a fraction the costs of caring for the cats who come through our program. We rely on donations and on sales in our shelter retail area and CAT Thrift Store to help us save lives. If you can make a donation in addition to your adoption fee, please consider this lifesaving gift! Your support means a lot to all the cats and people at CAT. Thank you!
You can view the adoption fee for a specific cat by clicking on their information on our Adopt page.
CAT hosts a variety of adoption events throughout the year. Sometimes we're able to offer reduced-fee or no-fee adoptions thanks to grants or other subsidized funding. We always work closely with adopters to make sure we're connecting you with a pet that's a good fit for your family and finances. You should always consider that the cost of caring for a pet will be much more than the adoption fee alone. Often, we reduce or waive the fee for cats who we know will have a higher lifetime cost due to chronic medical or behavior conditions or age. In these instances, it's especially important to think about the ongoing costs before making your adoption decision.