CAT will drop adoption fees up to 75% on Saturday, July 27
SHERWOOD, OR (July 22, 2019) – Oregon animal shelters are experiencing an influx of homeless cats and kittens right now. With more than 250 felines currently in its care, Cat Adoption Team (CAT) in Sherwood, Ore., is no exception. CAT never euthanizes for space, but the organization supports other shelters and rescue groups throughout the state that are desperate for help.
"In just the past week, CAT has been asked to take in more than a hundred cats and kittens from shelters that are facing critical lifesaving and quality-of-care decisions," shares Karen Green, CAT's executive director. "We can help them save lives, but only if we have space here to take in more animals responsibly."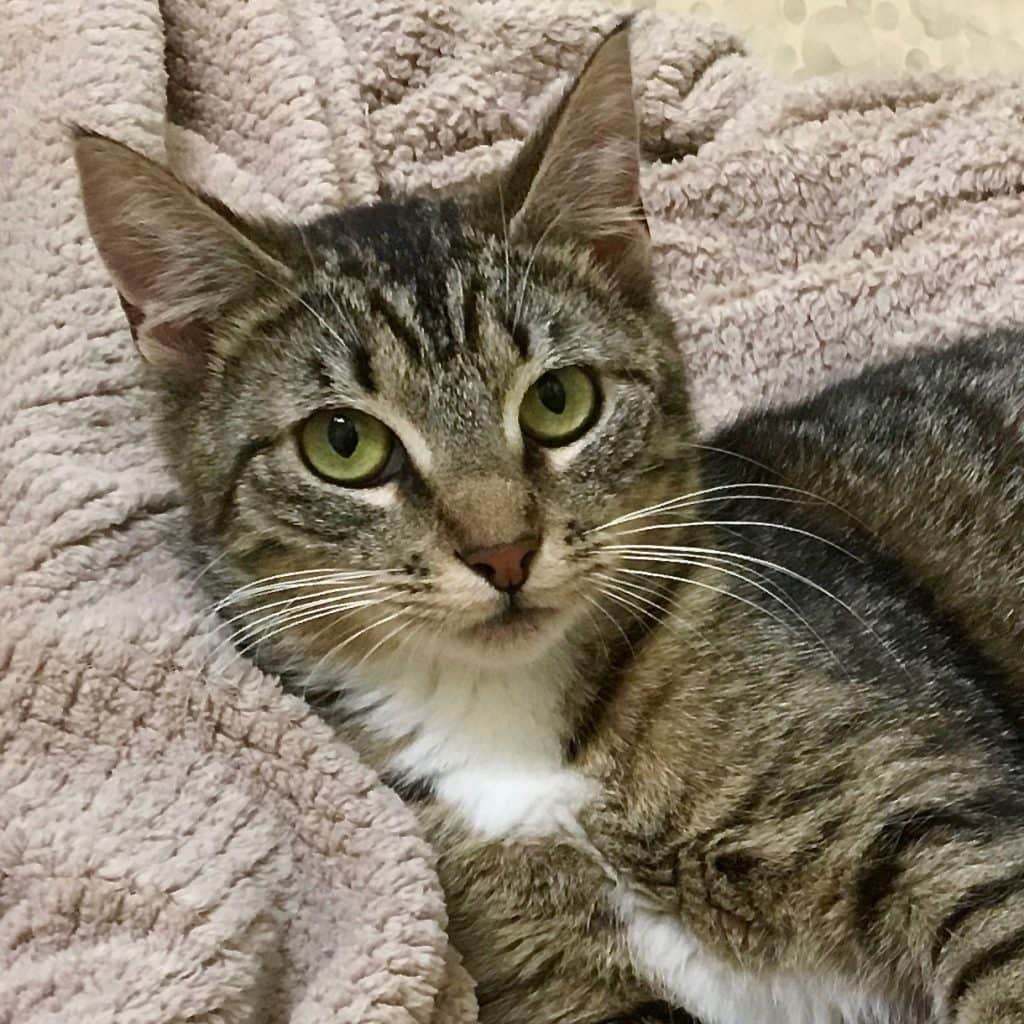 The Sherwood, Ore.-based shelter regularly takes in cats and kittens from other animal organizations. These groups count on CAT's help when they are full or have cats they can't care for. But even CAT's shelter is currently at capacity.
CAT encourages anyone who has been thinking about adding a new cat to their family to act now. The shelter is deeply reducing adoption fees during a special, one-day event. On Saturday, July 27, from noon until 6:30 p.m., CAT will offer adoption discounts of up to 75% off for kittens and cats available for adoption at its Sherwood shelter and offsite adoption centers.
"We put a substantial amount of love and resources into every cat and kitten at CAT," says Green. "But with shelter capacity reaching critical levels statewide, we are doing everything we can to help more cats get safely into loving homes."
Cats and kittens adopted from CAT are spayed or neutered, up-to-date on vaccinations, FeLV tested, treated for parasites, and microchipped before going home. The shelter offers post-adoption support and shares medical and behavioral history to help ensure that adopters are prepared with the right knowledge and understand the resources they'll need for the feline they choose to adopt.
"By adopting now, you are not only completing your family, but saving the life of another cat who urgently needs our help," Green says. "If adopting isn't a possibility, please consider joining us as a volunteer or making a donation today."
CAT is located at 14175 SW Galbreath Drive, Sherwood, Ore. To learn more about adoption, volunteer opportunities, or donating to CAT, visit catadoptionteam.org.