Ready for a fuzzy baby? Adopting a new kitten is fun and exciting. But before you bring home your furry little bundle of joy, you'll want to get ready! Take the time now to set up a safe and welcoming home. That way, you can spend your days snuggling, playing, and adoring your new bestie after the adoption.

Load Up On Supplies
Just like any pet, kittens require some basic necessities. These include: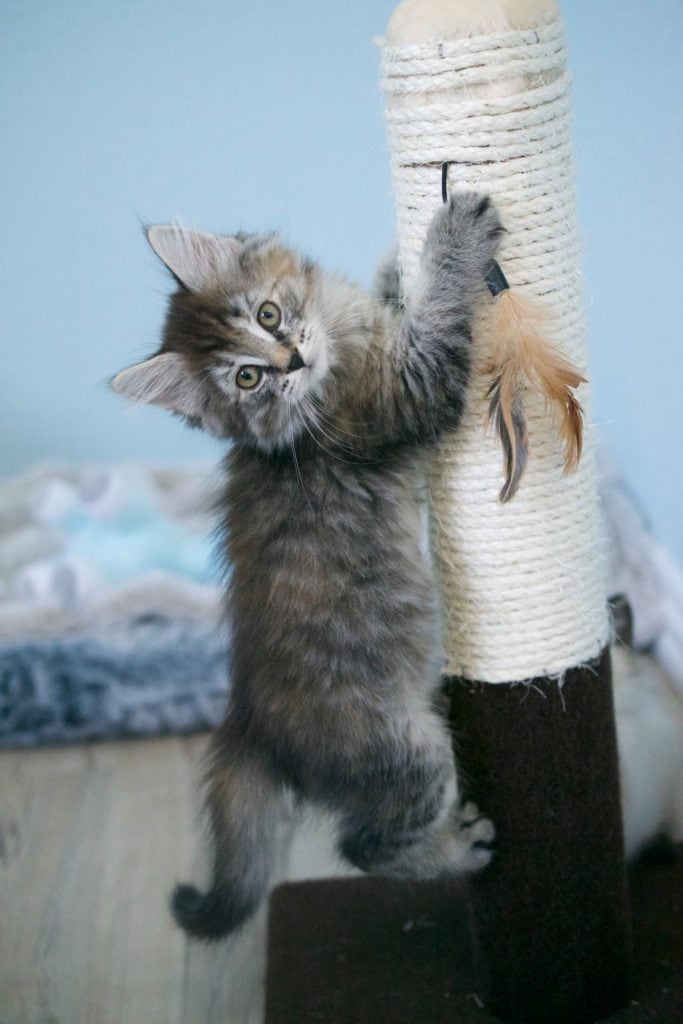 Food (wet and dry)
Water and food bowls
Litter
Litter box
Bed
Toys (select a variety)
Scratching post or other scratcher
Nail clippers
Brush
Collar and tag
Carrier
All of these supplies and much more are available in the retail section at CAT's shelter or your nearest pet supply store. If you shop online, consider using AmazonSmile and choosing to support CAT with your purchase!

Create a Safe Room
A safe room is a dedicated room where your newly adopted kitten will live until they have acclimated to you, your family, any existing pets, and your home. Set up your kitten's safe room with a litter box, scratcher, bed, water, and food bowls, and most importantly, lots of toys! The safe room should be free of any toxic plants, cords that a kitten would want to play with/chew on, and anything else you don't want potentially turned into a toy or scratcher. (Think: kid-proofing for a toddler!)
Kitten-Proof Your Home
Most new kittens should spend at least a week getting comfortable in the safe room. That way they'll feel secure when you give them the run of the place. Plus, you'll have time to prepare the rest of your home for your new (wild, crazy, and cute!) family member. Determine the area where your kitten's litter box and food will go permanently after they move out of the safe room.
Secure cabinets containing harmful chemicals or dangerous objects using child-safe locks. Tuck away electrical cords and cords for blinds, and find new safe spots for plants or valuable keepsakes.
Talk Through Change with Your Family
Everyone should be involved in your new kitten's life. If you have kids, discuss the responsibilities of caring for a kitten with them. Yes, it will be fun—but they can be part of caretaking too. Explain any changes in the home and get everyone on board for this big decision. And it doesn't hurt to decide who will be in charge of daily litter scooping, feeding, playtime, etc.
You'll also want to address the change with your existing pets. Obviously, you can't chat about it with your dogs or cats, but there are ways to help them through the change. Continue to lavish them with love and attention, which helps reassure them that they are still an important part of the family.
Have questions? Ready to adopt? Head to Cat Adoption Team and work with our amazing staff and volunteers. We'll help you prepare for your new kitten!