The process of distributing your assets after your death can be complicated (and occasionally confusing). You may be familiar with wills and trusts, but did you know the proper use of beneficiary designations can streamline distribution of some assets?
A beneficiary designation is a great way to ensure certain assets are passed on to the loved ones and/or charitable causes that matter to you. The types of assets that qualify for beneficiary designations include bank accounts, annuities, retirement accounts, and life insurance policies.
With beneficiary designations, certain assets can be transferred directly to an organization or specific individual after the original owner's death, no probate needed! You can designate more than one primary beneficiary, as well as one or more secondary beneficiaries, which makes it easy to support a favorite cause while ensuring your family is taken care of as well.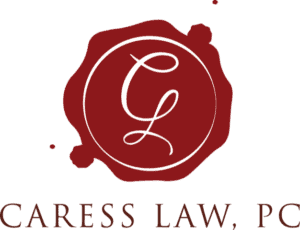 It's important to understand how to set up your beneficiary designations properly. For example, you'll want to know that beneficiary designations supersede a named beneficiary in a will or trust. And retirement accounts (such as an IRA or 401k) are governed by a complex series of rules dictated by the Setting Every Community Up for Retirement (SECURE) Act. So while beneficiary designations can be a very useful tool in planning your estate, the complexity of how various estate planning tools work together means it can be useful to hire a qualified attorney to oversee the process.
If you're thinking about including CAT in your estate plans, check out our resources at catadoptionteam.org/planned-giving or contact us.
We wish to thank Caress Law, PC for allowing us to repost this edited version of their article. For the original version and more estate planning guidance, visit caresslaw.estate/estate-planning-blog.