Cat Adoption Team (CAT), a nonprofit cat shelter dedicated to building and supporting relationships between cats and people, is celebrating our 25th anniversary year in 2023!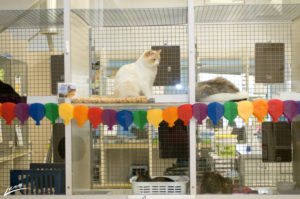 CAT first opened our doors on May 1, 1998, in the same Sherwood, Ore., building where the shelter is housed today. Since then, CAT has helped nearly 60,000 cats and kittens find loving new homes. In addition to our successful adoption program, the organization provides low-cost spay/neuter services, a foster program to care for cats and kittens in need, and community support programs that enhance the lives of cats and the people who care about them.
Over the past 25 years, CAT has grown from a small group of dedicated volunteers to a team of about 40 staff members and more than 500 volunteers. Our staff and volunteers work tirelessly to care for cats and support the bond between people and cats. Today, CAT finds homes for about 3,000 cats and kittens each year, while providing close to 1,000 spay/neuter surgeries annually for pet cats through our onsite clinic.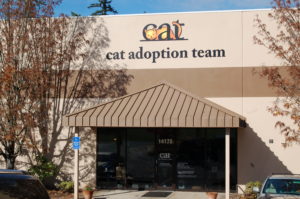 To celebrate our 25th anniversary, CAT will be hosting a series of special events and activities throughout the year. These will include fundraising opportunities, adoption promotions, and CAT's 25th Birthday Bash event, which puts a new twist on our annual fall gala (previously called Whisker Wonderland).
In addition, we invite you to share your adoption stories and other favorite memories to be featured on our website. These stories highlight CAT's impact on the community over the past 25 years.
"We are thrilled to be celebrating our 25th anniversary year," says Karen Green, CAT's executive director. "It's been an amazing journey, and we are grateful for the incredible support Cat Adoption Team has received from our community over the years. We look forward to continuing our work and helping even more cats and people in the years to come."