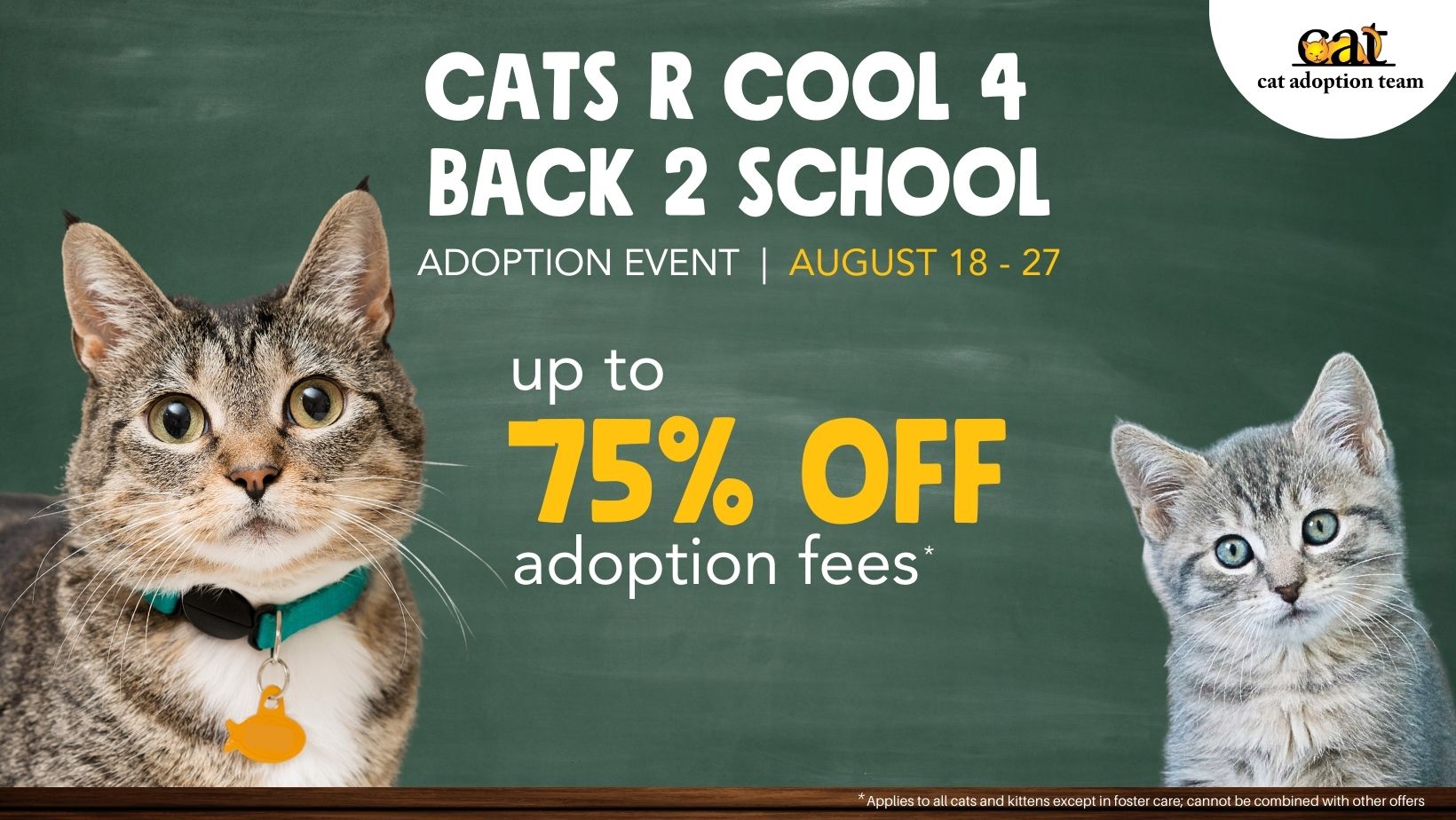 Cats R Cool 4 Back to School Adoption Event
Summer is coming to an end, but you could be starting a beautiful friendship! Adopt a furry homework helper, teacher's pet, or new best friend during the Cats R Cool 4 Back 2 School Adoption Event at Cat Adoption Team.
During this special event, you'll get up to 75% off adoption fees on adoptable cats and kittens!* Visit our shelter, CAT Thrift Store, and other adoption locations during regular hours to fall in love today!
All cats and kittens adopted through CAT are current on vaccinations, spayed/neutered, and microchipped before going home. Your adoption includes a vet certificate for a free exam at participating clinics, plus post-adoption support from CAT.  Learn more about our adoption process, policies, and fees.
*Applies to all cats and kittens except those in foster care; cannot be combined with other adoption discounts