New owners of Purrington's Cat Lounge call it a "dream come true"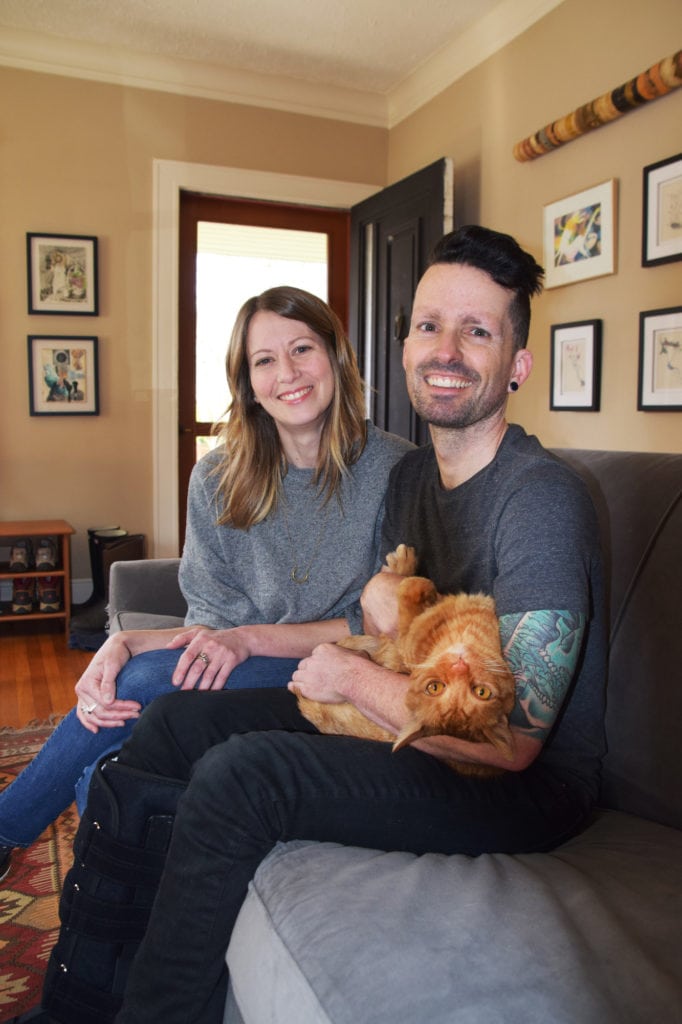 It was years ago when the couple first had the idea to combine their professional experience in food and hospitality with their love of cats. "We had a pipe dream of opening a bar with an attached cat shelter," shares Garrett. 
When Purrington's original owners announced in 2018 that they were selling the business, Garrett and Helen jumped at the opportunity to buy the café. "To be able to do two things we love — providing hospitality for humans and helping cats find permanent, loving homes — is a dream come true," Helen says.
Purrington's Cat Lounge originally opened in 2015. After Garrett and Helen purchased the business last year, the couple invested in significant renovations to the Northeast Portland storefront.
"We remodeled the space to allow for better flow from the café side to the cat lounge," says Garrett. Purrington's also got a new, ingredient-driven menu and revamped website. The couple worked with CAT to update the space for the cats too. "Our goal is to provide a space that is comfortable for both people and cats."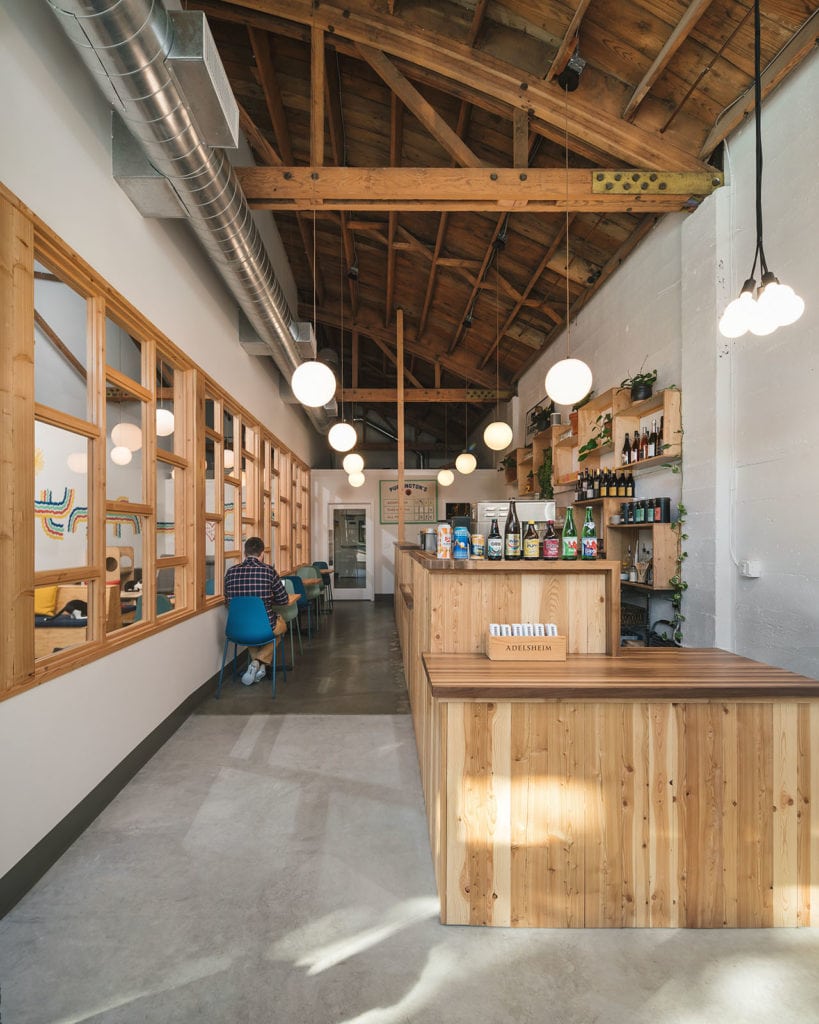 Purrington's is divided into two sections: the café and the lounge. The café offers a wide selection of coffee, tea, beer, wine, and food. The lounge is an inviting area to meet with cats and kittens available for adoption through CAT.
Although Purrington's is its own separate business, the café serves as an offsite adoption center by housing, caring for, and adopting out cats from CAT. "We are very excited to work alongside CAT to create a strong partnership and are so grateful for their support so far," says Helen.
Prior to purchasing Purrington's, Garrett volunteered in CAT's hospital for four years. During that time, he met and fell in love with Marmalade, a cat with neurological issues. Garrett and Helen fostered and then adopted this sweet, special-needs cat. Their other cats moved here with them from Alabama.
Besides volunteering and adopting, the couple support the shelter in many other ways. Last year, Garrett facilitated a fundraiser for CAT at the wine bar where he works. He and Helen sponsor a room at the shelter in honor of their cats past and present. When Purrington's and CAT first began working together, Garrett volunteered to chauffeur cats between the shelter and café. 
As owners of Purrington's, the couple are now working with CAT in an entirely new way. And it's going great!
In just the first three months since reopening, more than 60 cats have been adopted out of Purrington's. In addition to adoptions, you can expect to see a variety of neighborhood-focused events and charitable fundraisers coming up at Purrington's. Think: wine tastings, cat lounge yoga, local food samplings, an artist merchandise series, and more.
To learn more about Purrington's Cat Lounge, visit: purringtonscatlounge.com or follow them on Facebook and Instagram.