Want to support your favorite cause during the holiday season? Need to find a unique gift for the cat lover in your life? You can do both by shopping with us! 
Cat Adoption Team keeps our shelter retail shop stocked with a variety of feline furniture, kitty kitsch, and other cat commodities. Drop by to shop (or adopt!) anytime during our open hours, Tuesday to Saturday from noon to 6 p.m. And at the CAT Thrift Store in Southwest Portland, you'll find unique wares for cats and for celebrating cats, along with classic thrift store finds including craft supplies, books, housewares, clothing, and jewelry.
5 Great Gifts for Cats & Cat People

1. Pusheen's Cafe — If your kitty likes to cozy up inside a cardboard box, you can elevate their abode with Pusheen's Café — a little coffee shop featuring one of the Internet's most beloved cartoon cats. Find it at CAT's in-shelter retail shop.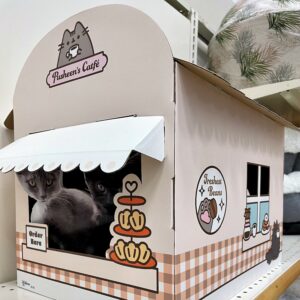 2. Cat-Themed Socks — Your cat-loving friend will get a kick out of a pair of pawsome socks from Sock It To Me, a local company. How cool is that? Pick these up from our retail shop in the shelter.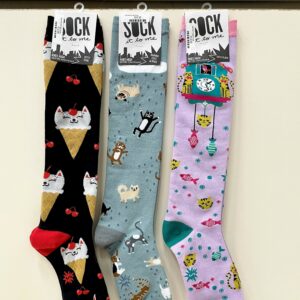 3. Kitty Fun Packs — Don't know what to get? We've got you covered! Pick up one of the handy gift packages from Cat is Good and Pet Park Blvd. Each pack contain a variety of toy mice, rattling balls, and fuzzy orbs to please any cat. Grab one – or two! – at CAT's retail shop.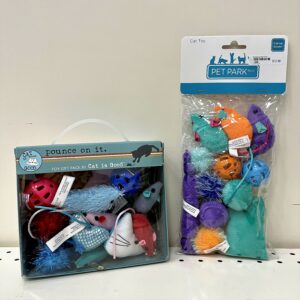 4. 2023 CAT Calendar — This beautiful, full-color, 12-month wall calendar features a different feline portrait each month. All the cats and kittens featured in the calendar went through CAT's adoption program or are the pets of CAT supporters. Order online or purchase in-person at the CAT Thrift Store or retail shop.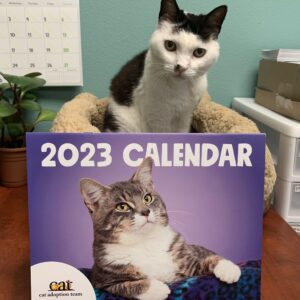 5. Thrift Store Finds — The CAT Thrift Store really shines during the holidays. Discover the item that makes your hearth, mantle, table, tree, or doorway pop. You can feel good about contributing to the resale economy while helping CAT and your wallet at the same time.  Visit the store between 10 a.m. to 6 p.m. every day of the week to see what's new!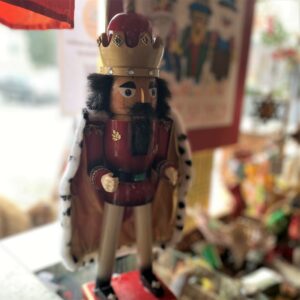 All retail sales at our shelter and thrift store help fund CAT's programs and services for cats and cat people. We thank all of our supporters, whether you're an adopters, donors, or shoppers. Have a safe and healthy 2023!