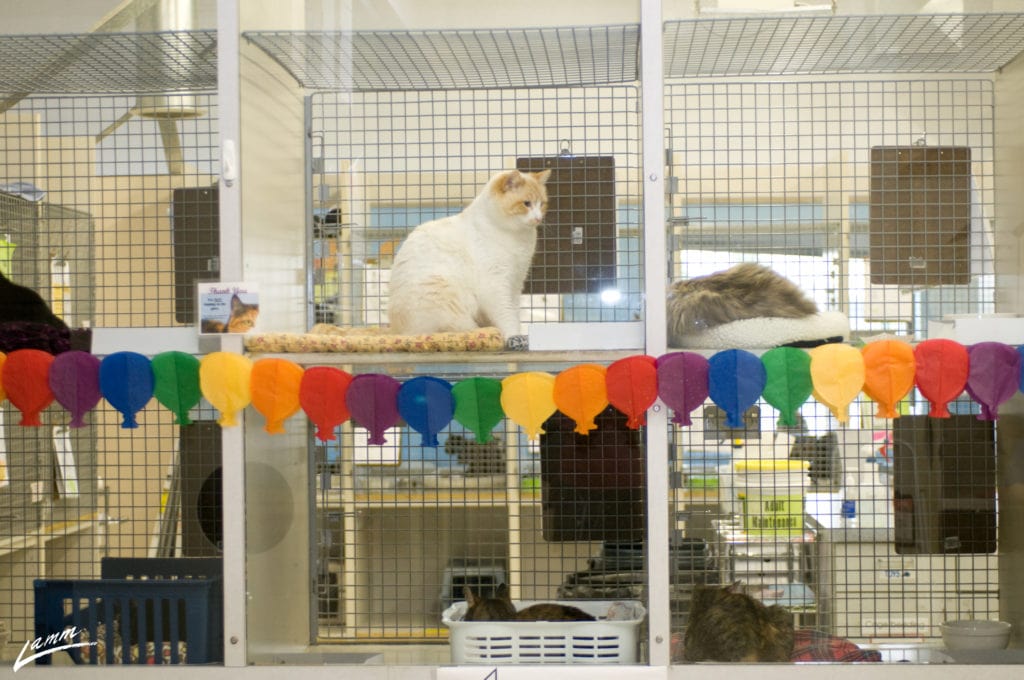 In the late '90s, county shelters in the Portland area were overrun with lost, stray, and surrendered cats. Euthanasia rates were high. Adoption numbers were low. Homeless cats didn't have many options.
On May 1, 1998, with 35 cats for adoption and a dream to save more lives, a small private shelter opened its doors.
That shelter was the Cat Adoption Team.
By the end of our first year, CAT had found homes for 219 cats. The adoption numbers and shelter population more than doubled in 1999. During the following year, we celebrated our 1,000th adoption. In 2002, we became the first animal shelter in the Pacific Northwest to open an onsite veterinary hospital.
Though our shelter location hasn't changed, we've made countless improvements over the years. We upgraded to stainless steel kennels in the mid-2000s. Later, in 2014, we further updated this housing to give twice as much space to each cat. And we continue to make adjustments in policy and procedure as we learn of advances in veterinary medicine and animal sheltering.
What started in just a few hundred square feet has grown into the largest cat-only animal shelter in our region. Today, CAT is a nationally recognized, professional nonprofit that has saved the lives of nearly 45,000 cats and kittens.
Working collaboratively with other animal shelters, rescue groups, and veterinarians—and with the support of cat lovers, adopters, volunteers, and donors—CAT has helped transform the Portland metro area into one of the safest in the nation for homeless cats (see asapmetro.org for area statistics).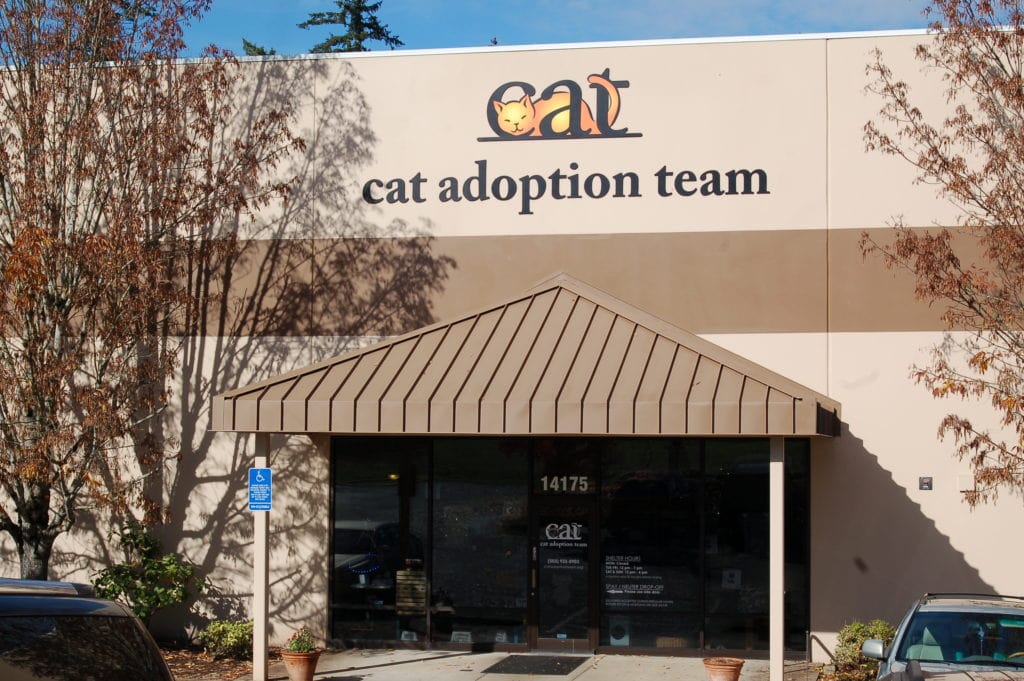 None of this would have been possible without the entire CAT family. You contribute with each adoption, donation, or volunteer hour. Thank you!
CAT remains committed to saving the lives of cats in need. This year, we have a goal to help another 3,300 cats and kittens find loving new homes. We'll soon begin using our first-ever transport van to help groups outside our area save more lives. And we plan to increase support for senior cats, feral kittens, and cats with other health or behavior concerns.
We are honored to celebrate our 20th anniversary with you. Let's keep saving lives together!