The most spooktacular time of the year is rapidly approaching, and while your feline companions should skip trick-or-treating, there are plenty of festive ways to enjoy Halloween with your cats.
Costumes
There's a lot of debate over whether or not a person should dress a cat in a costume. What matters most is your cat's specific comfort level. Some kitties have no problem donning different duds for any given holiday. Other cats prefer not to join in the Halloween fun by dressing up.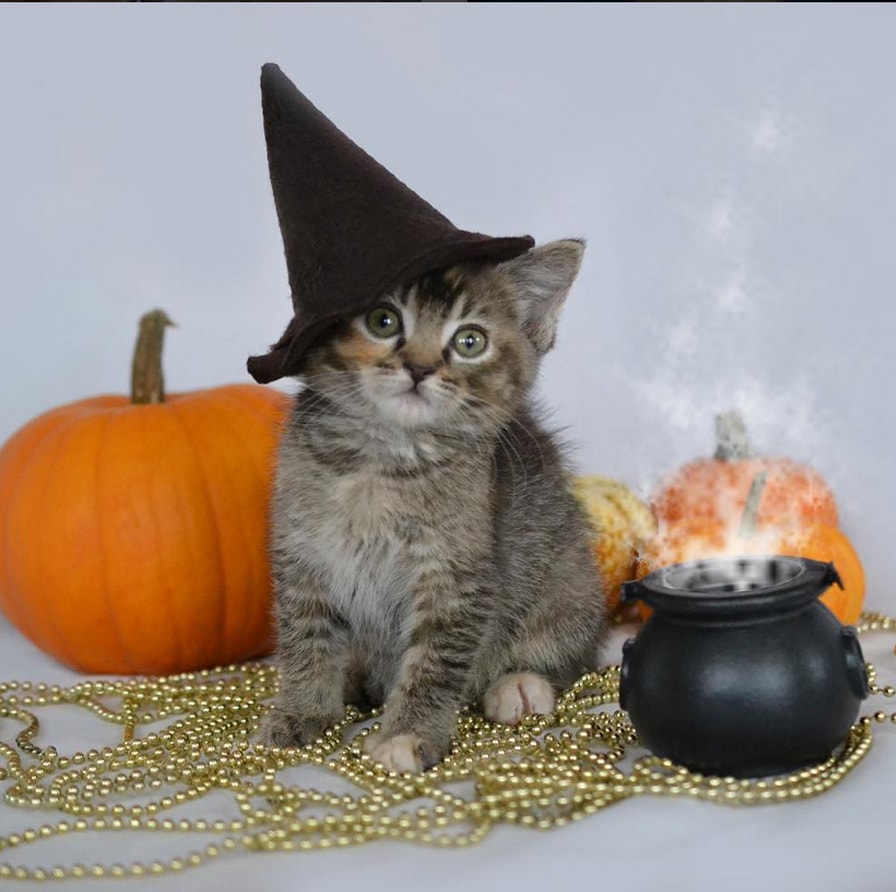 Halloween Witch CostumeThe best way to determine if your cat is up for a costume is to start small, with a headband, hat, or a simple cat t-shirt. If your cat whips her tail, drops low to the ground, tries to wriggle out of the costume, or refuses to move once the costume is on, dressing up is probably a no go. These are all signs your cat is stressed or that something about the costume is uncomfortable (or both). But if your cat continues to behave normally, you could try adding a bit more to the costume. However, if your kitty would go rather go au naturale for Halloween, don't force him or her to dress up.
When choosing a costume for your cat, make sure there's no strings or ribbons dangling off of it, anything your pet might chew on or accidentally swallow. Also, don't put your cat in anything that is too tight. After all, you don't want your pet to be uncomfortable the whole evening. Check for zippers, snaps, and other closures that might irritate or pinch your kitty, as well.
Here are a few kitty costume alternatives:
The Cat Ball®️ Cat Beds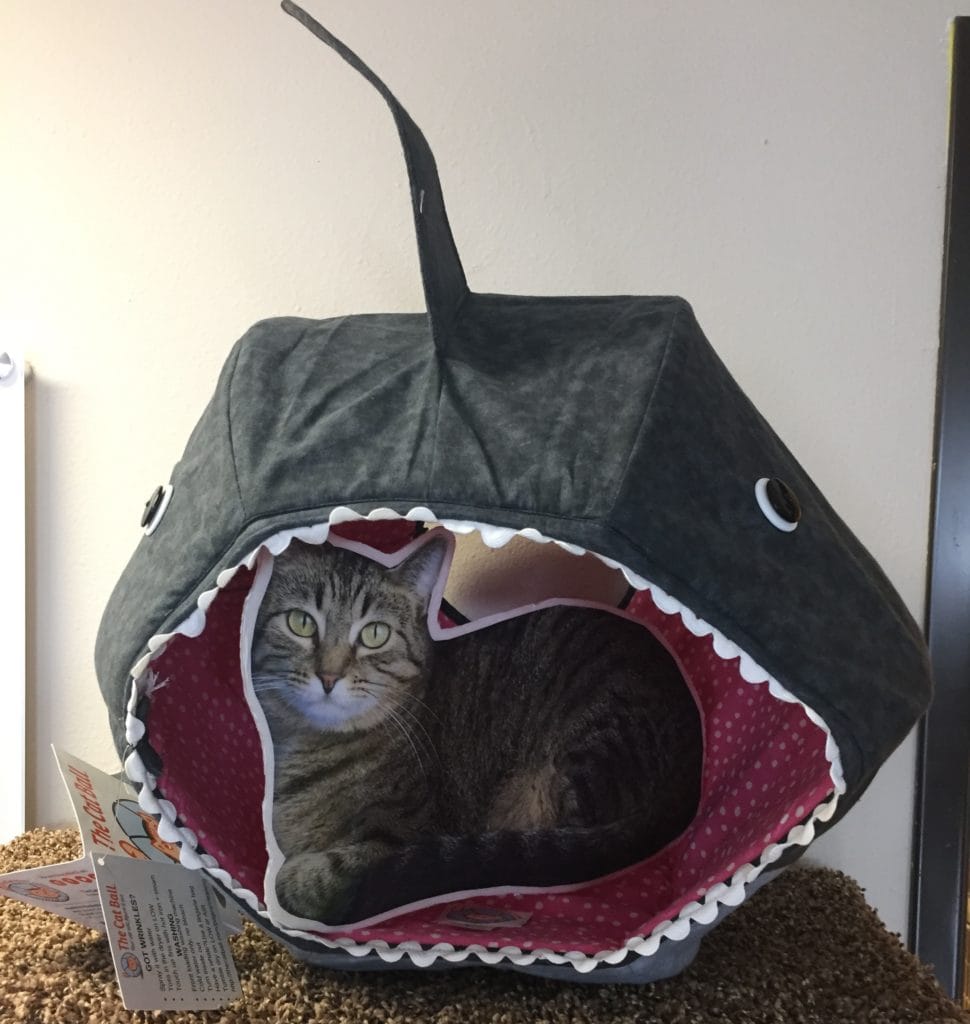 Make your cat cozy for Halloween with a bed that doubles as a costume. You can find the Great White Shark Cat Ball Cat Bed and Blue Whale Cat Ball Cat Bed at our in-shelter retail store. A Cat Ball cat bed is a comfy sanctuary where your feline can lounge away as the All Hallow's Eve festivities take place. Best of all, you get your cat in costume without the hassles (and potential scratches) of wrangling them into something against their will.
Beastie Bands™
If your cat prefers a collar to a costume, you're in luck! The super stylish Beastie Band (in a variety of designs and colors) not only looks great on any kitty, but it also provides a fashionable way to ensure your beloved pet wears an updated tag in case he or she gets out while you hand out candy to trick-or-treaters. Peruse the wide selection of Beastie Bands available in our retail shop!

Soft Paws®️
Another clever way to get your cat into the Halloween spirit is with a set of Soft Paws®️ in seasonal colors. Not only are these safe nail caps easy to apply, but they also prevent your kitty's claws from scratching your furniture and window treatments.
There are plenty of fun options for safely and respectfully celebrating Halloween with your cat. Most importantly, make sure your cat wears a collar with correct tags in case he or she accidentally gets out during the festivities. Also, check your doors and windows for ways your cat might get loose if he's easily scared by the doorbell ringing or by humans in costume. Of course, your kitty should skip the mini candy bars this Halloween, but a few additional treats might not hurt.
Happy Halloween!