(November 22, 2019) — A two-year-old calico cat named Slinky is the milestone 50,000th cat adopted from Cat Adoption Team (CAT). Slinky went home with her new family on Sunday, November 17, 2019.
CAT has been assisting homeless cats and kittens in the Portland metro area since its founding in 1998. Today, CAT is the largest feline-only animal shelter in the region, finding homes for about 3,500 cats annually. Slinky's adoption not only marks 50,000 lifetime adoptions for CAT, but also is one of 3,006 adoptions so far this year.
"Every adoption is cause for celebration," says Karen Green, CAT's executive director. "It's especially heartwarming to know that CAT has helped 50,000 kittens and cats join new families."
When Courtney Simpson and Paulo Dias decided to add a cat to their family, they visited CAT's shelter in Sherwood, Ore. Though they met with several cats during their visit, the couple says Slinky picked them.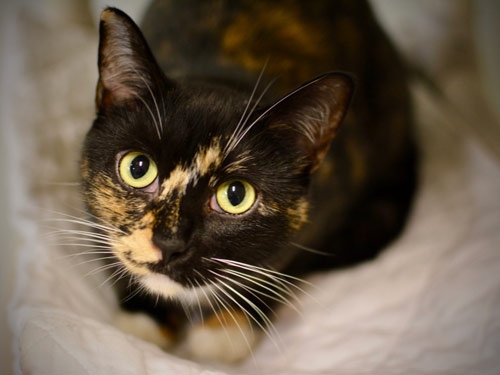 "We sat on the floor to meet her and she came and rubbed up against us both," shares Simpson. "We felt that she chose us, rather than us choosing her."
Before finalizing the adoption, CAT let the couple know that Slinky is positive for feline leukemia virus (FeLV). This infection weakens a cat's immune system and can shorten life expectancy as well. Although FeLV is incurable, cats who are positive for the virus can have a good quality of life and make excellent companions. FeLV is not transmittable to humans, but it can pass from cat to cat. In fact, that's one reason that Slinky ended up in CAT's care.
"The person who found Slinky as a stray couldn't keep her because she already had cats at home," explains Hannah Freedland, program coordinator of CAT's Nine Lives Transfer Program. "The finder contacted us for help and also worked with Cat's Meow Cat Rescue, where Slinky was fostered until we could get her into CAT's adoption program."
Though it often takes longer for FeLV-positive cats to find the right homes, Slinky met her new family just three weeks after arriving at CAT.
"We wanted a cat because cats are comforting and they each have their own unique personality," Simpson says. "We thought we would be a great fit for a cat with FeLV because we only want to have one cat."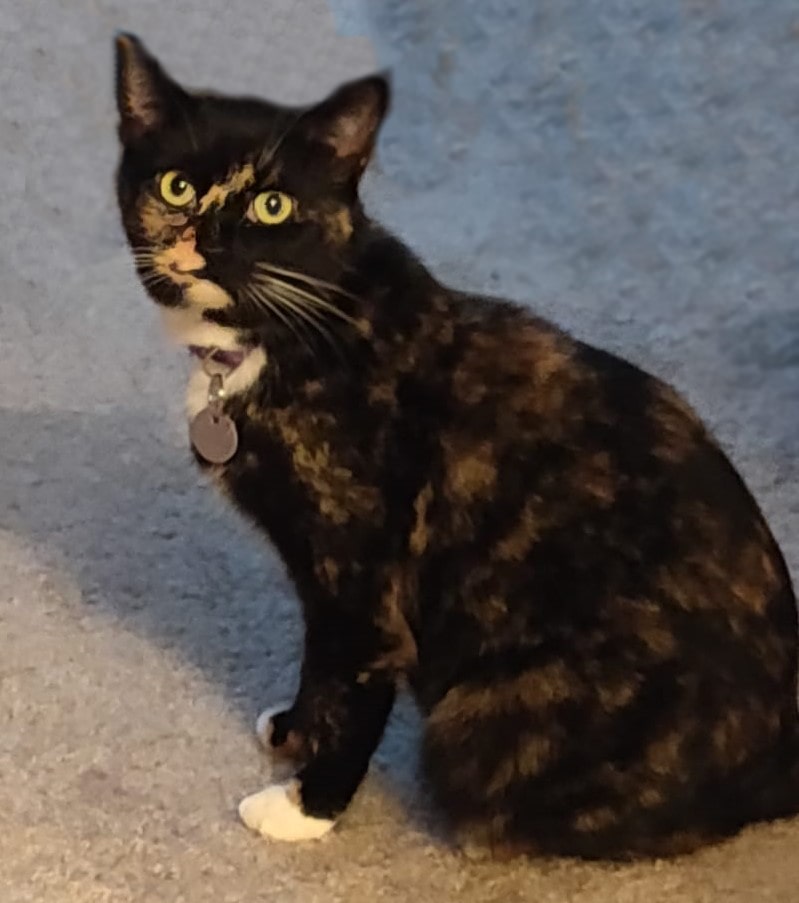 Simpson and Dias say that Slinky is adjusting well and they love having her as part of their family. "Sometimes life allows you to do what's best for you and to put a little more good back into the universe, adopting Slinky was one of those times," shares Simpson.
While CAT celebrates its 50,000th adoption, Green says this number is only possible because of the support of adopters, donors, and others in the community. "We are inspired by people like Courtney and Paulo who know that cats are deserving of love and respect, and who open their hearts to help cats in need."
Those wishing to add a cat to their own home can meet kittens and cats for adoption at CAT's main shelter, located at 14175 S.W. Galbreath Dr., Sherwood, Ore., and at any of the organization's offsite adoption centers. The shelter is open Tuesday through Sunday from 12 p.m. to 7 p.m. For information, visit catadoptionteam.org