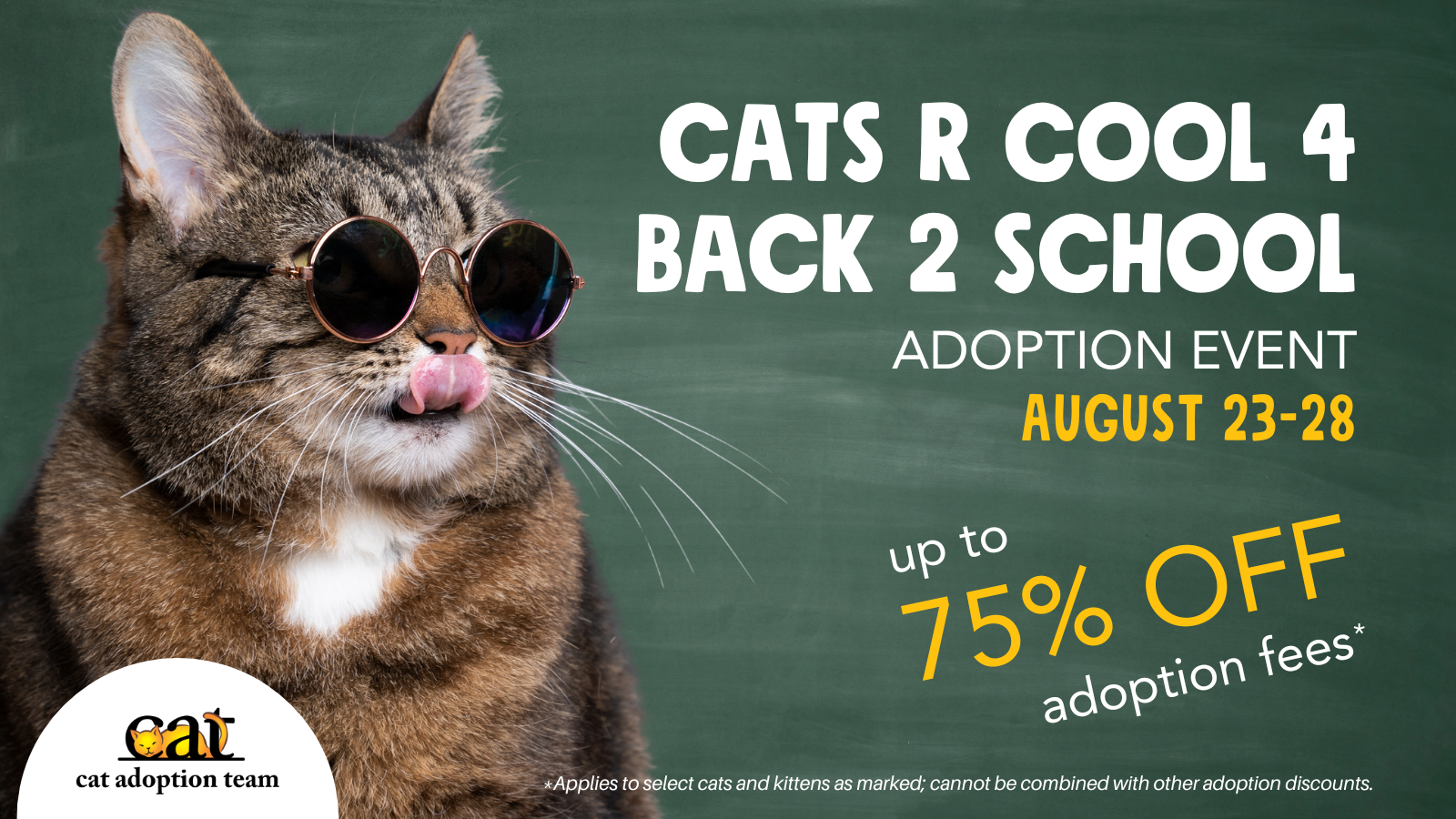 Cats R Cool 4 Back to School Adoption Event
Summer is ending, but cuddle time could be just beginning! Adopt a fluffy homework helper, teacher's pet, or new best friend at a special adoption rate during the Cats R Cool 4 Back 2 School Adoption Event at Cat Adoption Team.
During this special event, CAT is offering up to 75% off adoption fees* for most available cats and kittens! Visit our shelter, CAT Thrift Store, and other adoption locations to meet adorable adoptables and find your new best friend today!
To see the adoption discount for a specific cat, view their online profile during the event dates. All cats and kittens adopted through CAT are current on vaccinations, spayed/neutered, and microchipped before going home. Your adoption includes a vet certificate for a free exam at participating clinics, a starter bag of Purina cat or kitten food, and post-adoption support from CAT.  Learn more about our adoption process, policies, and fees.
*Applies to select cats and kittens as marked; cannot be combined with other adoption discounts.